Gisele Chona (Fluent Spanish)
203.996.8316
Giselechona@gmail.com
With over 20 years experience in real estate, Gisele has the knowledge, experience and network, to assist you with all of your real estate needs. Having bought and sold numerous primary homes as well as investment properties, Gisele understands the detailed work involved in every transaction whether large or small.  Gisele treats every client as if they were family, which results in numerous referrals and many repeat clients.  Fluent in Spanish, Gisele is an excellent choice to help navigate each and every step of your property transaction from financing, inspection to a successful closing.
"Gisele was extremely helpful in the purchase of my home. She helped me navigate through the process of a home inspection, bank loan and closing. She was always available to answer all my questions and explain in detail when I had any doubts. If your looking for an agent with years of knowledge and experience – Gisele is the perfect agent for you."
Rebecca Lavi (Fluent Hebrew)
203.824.6809
Rebecca.lavi@cbmoves.com
As an area resident since 2009, Rebecca Lavi recognizes the uniqueness and benefits of living, working, and raising a family in the New Haven area. Working as a social worker and then mom of three, she learned how to be patient, detail orientated, resourceful and to be a strong advocate for her clients and children.  Rebecca loves meeting new people and helping clients find the right house to call home is her passion.  Drawing from her own experience, she knows what buying and selling can entail and as your realtor, she will work tirelessly to promote your best interests.  If you are selling, she will work with you to get the fairest price, in the least amount of time, by using superior marketing materials and technology, as well as team collaboration.  If you are buying, she will work hard to provide you with the best information on neighborhoods, schools and market data to inform and assist you.  Rebecca understands that buying and selling can be stressful on individuals, couples, and families.  Her goal is to minimize your stress level and to make your experience as pleasurable as possible, accomplishing this with honestly, constant communication, an by being accessible to you whenever you need her!
"Rebecca was THE BEST!!! She never pressured us or tried to rush us into a purchase. We were relocating from another state and buying a house here and selling our old house at the same time. She was flexible with schedule. She knew the areas very well. She was not only the realtor who helped us find a dream house and finally moved in smoothly, but also helped us familiar with neighborhood as a friend. She was incredibly attentive, and knowledgeable throughout our buying process. She readily answered my many questions even well into the evening. Her professionalism and attentiveness was extremely helpful to us during the process of negotiation. It was wonderful and comfortable to work with Rebecca. I would recommend Rebecca to anyone looking to purchase a home in the area"
Debbie Brownstein-Schlegel
203.623.6780
Debbieschleg@gmail.com
I measure my success in the satisfaction of my clients. I began my experience in sales in 1989 with a national insurance provider. For 11 years I worked in customer service and sales and was awarded with 'Top 10' honors. My real estate roots go back to 1991 when I purchased my first investment property. I quickly realized the financial rewards of making a sound real estate investment and was determined to learn more about the industry. Today I am a top producer among my peers, my strongest asset being the top notch service I deliver to my valued clientele. My greatest reward comes when my clients tell me how happy they are with their purchase.
"Debbie helped me in 2014 when I wanted to find out the value of our home. We couldn't get the price we needed then, as home values hadn't recovered since 2009, so I held off. Then in 2017 I had to sell, and it was going to need to be a short sale as the house needed a lot of work and the market still wasn't up to the level we bought it for in 2005. This was a short sale, with A LOT of issues with the house, and a tenant. Debbie really worked through so many issues with me, to get this house sold. She has great knowledge and connections and knew a short sale specialist that helped work through all the legalities with the bank. Debbie kept on showing the property and working through many many ups and downs with me, and potential buyers, and the tenants. I admire her perseverance and knowledge….I hope she never has to go through so many problems with another sale, but she is an excellent realtor and I HIGHLY recommend her."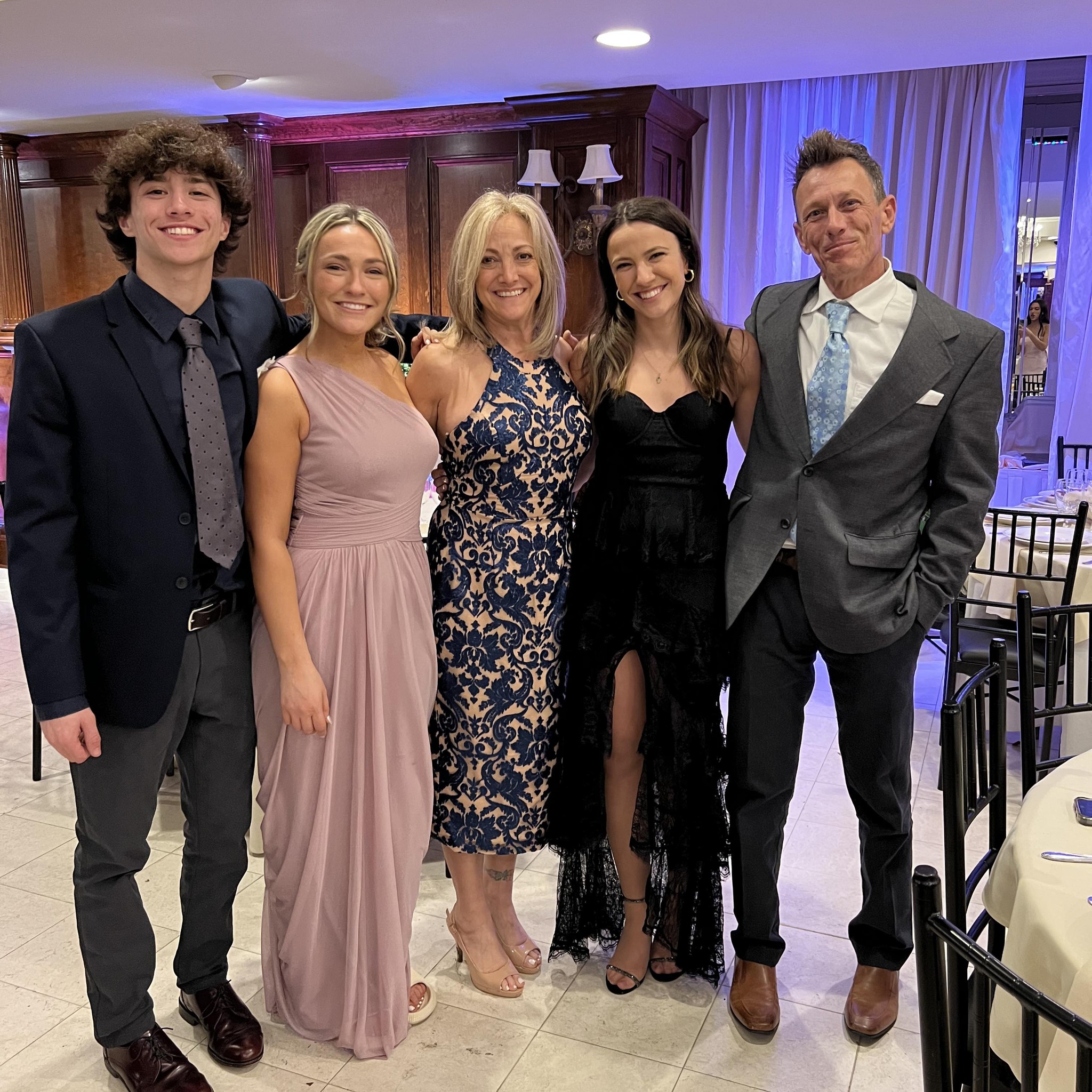 Evan Trachten (Fluent Spanish)
203.887.2445
Evantrack10@yahoo.com
My childhood in New Haven has made me appreciate the beauty, character, and energy of the New Haven Metro Area (New Haven and Fairfield County). This region has so much to offer all ages and professions at your front door or just a short drive from home.  Along with this thriving region, the state of Connecticut is a great place to enjoy the ever-changing seasons 365 days a year. My family enjoys skiing, hiking, and exploring Connecticut's culture and uniqueness in the surrounding towns (there are 169 cities/ towns in CT which is the 3 rd smallest state in the USA). We are constantly soaking up all the state has to offer (food, shows, and fun stuff to do).  I pride myself on my communication skills and willingness to assist all those around me. I am proud to be a fluent Spanish speaker, this skill allows me to provide the utmost support and help throughout a real estate transaction not only to my English-speaking clients, but also to my Spanish speaking clients.
"As a real estate investor with a small, but growing portfolio, I find myself having questions all the time…from acquisitions and markets, to easements, to liabilities and city housing codes, etc. Evan Trachten has been an asset in many areas, and I wouldn't hesitate to recommend him. Not only does he have a wealth of knowledge and experience, but he is down-to-earth, personable, and a pleasure to work with! House buying can be very stressful and emotional, but Mr. Trachten has the ability to make everyone feel at ease with his pleasant demeanor and his professionalism. Hands down, a great realtor!"      
Holli Shanbrom
203.298.2050
Shanbrom@gmail.com
For two decades Holli has been assisting sellers and buyers with their real estate transaction needs. Holli began her Real Estate career in the state of Colorado, she joined a national brokerage firm where she quickly distinguished herself as one of the top agents by sales volume.  Holli has been a recipient of the International Diamond Society Award, International Sterling Society Award, Quarterly Achievement Award, Honor Society, and Leading Edge Society Awards. Her past clientele is a significant source of her referral based business, adding strength to her resume.  Holli's motto is work hard, put your client's interests first, act with integrity and honesty, results and success will follow!
"We have used Holli to purchase and sell our first home, and now again to go through the process of buying our second home. She is top notch. She is professional, courteous, ready to fight for what you want and need, and overall the person you want in your corner. This time around it took us a while to find the right place, and saw way more houses than we wanted to, but she was patient and understanding the whole time- we never felt pressured. All the way until closing she made us feel like the only clients she had, and at this point we'll never work with anyone but her. If you're looking to buy or sell, Holli is definitely who you want to work with!"